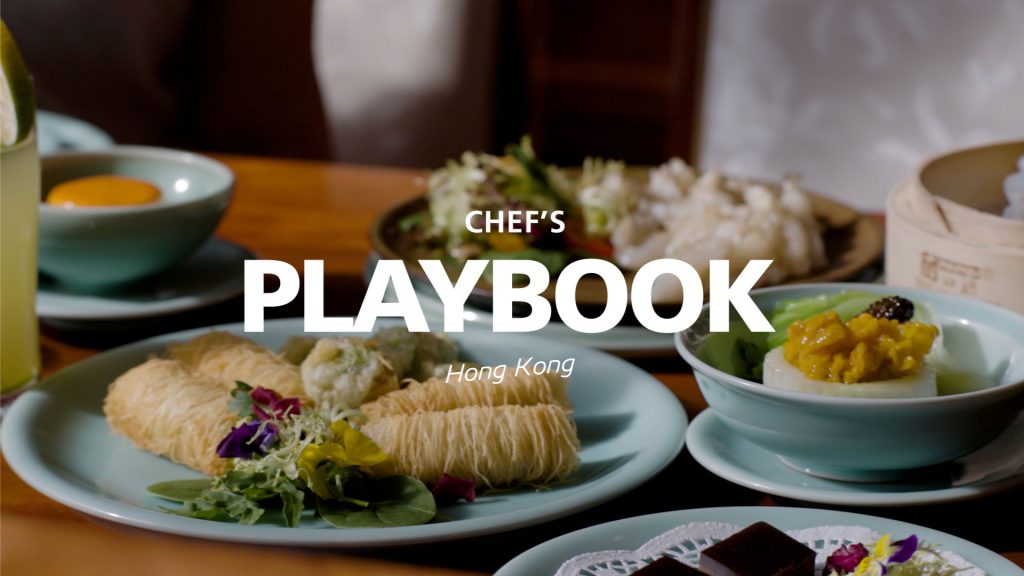 Hong Kong is world renowned not only as an international travel destination, but also home to some of the best Michelin starred restaurants in the world. Not only will you that level of quality and luxury at some terrific fine dining restaurants, but it's also in the simple dishes prepared by dai pai dongs and char chan teng. This is where the Chef's Playbook comes in, delving into the relationship between these Michelin star chefs and their love affair with Hong Kong.
"The Michelin Guide championed Hong Kong's culinary scene by highlighting the high standards of Cantonese cuisine. In 2009, the guide recognised Lung King Heen with three Michelin stars, it was the first and only Chinese restaurant in the world at the time to receive such recognition, which helped to put Cantonese cuisine on the map."  — Nicolas Achard, Managing Director of Michelin Food & Beverage Asia.
Lung King Heen
Three Michelin Stars
Lung King Heen is located in the Four Seasons Hong Kong, and is the first Chinese restaurant in Hong Kong to be awarded 3 Michelin stars, with the longest consecutive win for 12 consecutive years. As one of the most renown Cantonese fine dining restaurants in the Hong Kong, the restaurant is known for its refined take on traditional dishes.
8 ½ Otto e Mezzo BOMBANA
Three Michelin Stars
8 ½ Otto e Mezzo BOMBANA, led by Head Chef Umberto Bombana, is the first and only Italian restaurant outside Italy to be awarded three Michelin stars. The restaurant is named after a Fellini film, and showcasing Italian ingredients and techniques.
Tate Dining Room
Two Michelin Stars
Owner-chef Vicky Lau heads Tate Dining Room, serving an amalgamation of French and Chinese, but more conceptual. Each dish is an "Ode to" a specific ingredient, with a main use of locally sourced ingredients such as tofu, tea and soy.
VEA
One Michelin Star
Headed by Hong Kong native Vicky Cheng, VEA is a celebration of "Frenchified" Chinese cuisine. The modern Chinese fusion eatery is known for its marriage of French techniques with Chinese ingredients, with an emphasis on freshness at its core, with ingredients such as local sugarcane, sea cucumber and flower crab taking centre stage.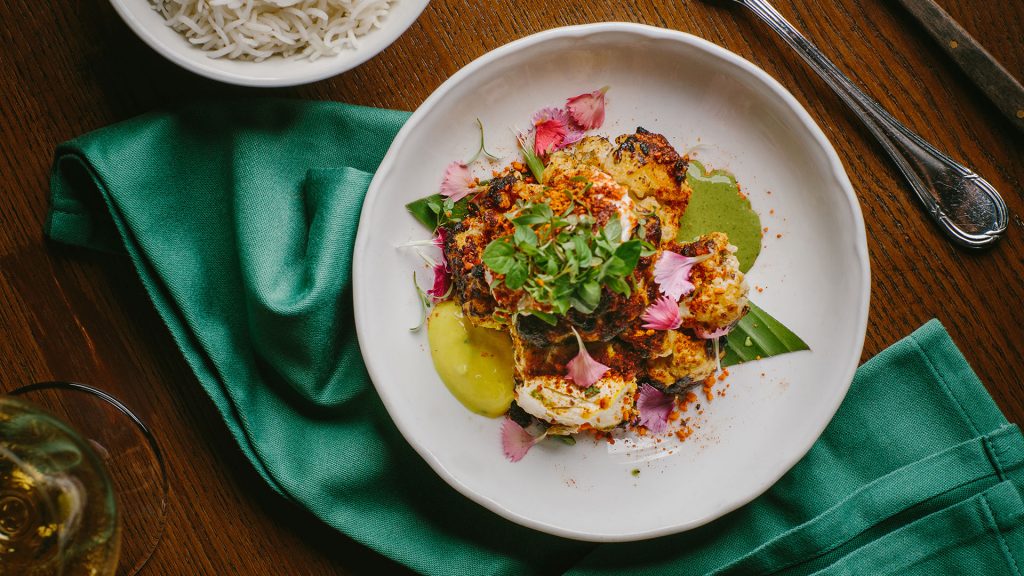 New Punjab Club
One Michelin Star
The New Punjab Club is the world's first Pakistani restaurant with a Michelin star, serving Punjabi cuisine to new refined heights. The tandoor grill restaurant is named after a social club founded during the British colonial era, with the owner's father still a member. Some signatures include their lamb tomahawk and samosa chaat.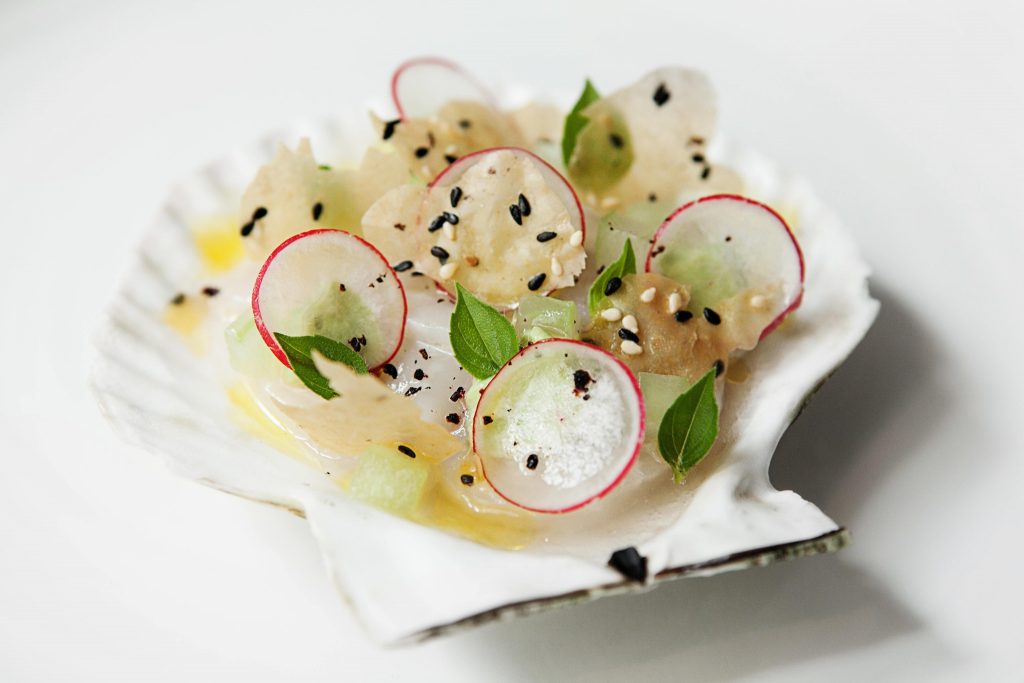 Arcane
One Michelin Star
Arcane is lead by Australian chef Shane Osborn, which serves Contemporary European fare. The dishes are executed simply in a refined setting which allows for authentic flavours. Arcane is also know for its extensive collection of wines in its cellar.
"Hong Kong is a truly international city with a dynamic food culture. People like to explore and try new things and are very open-minded when it comes to restaurants. You can get every type of cuisine in Hong Kong and for a restaurant or chef, that's a very exciting place to be." — Shane Osborn, Executive Chef of Arcane, Cornerstone and Moxie.
Roganic
One Michelin Star and Michelin Green Star
Roganic is led by Simon Rogan, which serves contemporary European, and is the first restaurant in Hong Kong to be awardeds the Green Star for best sustainability practices. The restaurant uses every part of an ingredient to minimise food waste, grows its own herbs and microgreens and dry ages and cures its own meats. Within the culinary industry, chefs are championing food sustainability methods, with many choosing to source for locally produced ingredients like yellow chicken, organic vegetables and herbs, and Roganic is leading the way with this.
Hong Kong Chef's Playbook
"Hong Kong Chefs' Playbook", a new series featuring Michelin star chefs and their love affair with Hong Kong is available for streaming now with the first 3 episodes being available on @DiscoverHongKong's and @MichelinGuideWorldwide's Facebook pages. Episode 4 featuring Danny Yip from the Chairman will be premiering on 12 October 2021.

Episode 1: Fruits Paradise with Vicky Lau
Episode 2:  Sustainability with Shane Osborn
Episode 3:  Vicky Cheng's Tai-O Love Story
Episode 4: Elevating Hong Kong flavours with Danny Yip
For other Hong Kong related, see Hong Kong.
| PHOTOGRAPHY: HONG KONG TOURISM BOARD | WEBSITE: DISCOVER HONG KONG |