Three x Co: Speakeasy Cocktail Bar
Located within Bangsar Shopping Centre sits Three X Co, one of the best speakeasies in Kuala Lumpur. The prohibition-styled bar is serves twists on classics with an eastern touch, with many of their signature drinks looking quite familiar if you've grown up in Malaysia. From their delicious Penang nutmeg juice influenced Balik Pulau to their ginseng herbal tea inspired Eastern Poem, there is something for everyone, and that's not even considering their amazing classics. But the latest conditions have caused businesses to change, and that's where home deliveries come to save the day.
Covid-19 Prevention Drink Delivery Service
The Covid-19 has cause nationwide fear of people interacting with each other, and that's why businesses have found new ways of delivering their service to your doorstep. From ensuring everything is sanitised and re-sanitised, restaurants and bars are ensuring that every step is taken to reduce contamination and the spread of the coronavirus.
Three X Co was started by three friends, namely Wong Wai Hung, Eugene Yeoh and Daniel Gunawan, and also head bartender and partner David Hans, Asia's first World Champion of the Giffard West Cup 2017 Competition, making him partner and Hans' first signature bar.
"Most of our new menu are twists on classics. We wanted to have a bar that did Asian twists, and at the time there wasn't many doing this. We incorporate a lot of our Malaysian Chinese heritage into our drinks, from drinks we drank from when we were young." — David Hans, Head Bartender of Three X Co.
Eastern Poem
Chinese herbs infused gin, pei pa koa, East Imperial yuzu tonic and ginseng rootlets
The gin-based cocktail is reminiscent of the kind of herbal teas you would drink as a child, when your body was 'heaty', but with an alcoholic twist. The sweetness of the pei pa koa, a traditional remedy cough syrup, and the ginseng infusion gives the bitter sweet cocktail a nice disposition.
Balik Pulau
Hendricks nutmeg, clarified milk, lemon and saline solution
The cocktail is a new concoction and is one of the most interesting drinks on the menu. A play on the clarified milk punch with the predominant flavour of the nutmeg juice. The drink is first sipped, then a thai basil leaf filled with ginger, mace and nutmeg is eaten, and then another sip is taken.
"We wanted to evoke the taste of the forgotten fruit, the nutmeg. It is common to find this drink in Penang, but not so much outside Penang. The best of the nutmeg comes from Balik Pulau, hence we named it so."                                        
Chocolat Fashioned
Black Tears spiced rum, gula melaka, aromatic bitters and bonbon by Chocolate Concierge
The chocolate fashion is a take on the old fashioned, but with the spicy taste of the Black Tears, which flavours of coffee and cacao are prevalent. The drink is not sweet at all, but is balanced well with the sweet pandan flavoured bonbon.
"We get our bonbon from Chocolate Concierge which comes from Pahang. The chocolate is meant to balance the old fashioned."
Burung Malaya
Plantation original dark rum, homemade Guinness amaro, ananas, lemon and honey
A take of the Malaysian classic Jungle Bird, the cocktail replaces the bitterness of the Campari with a homemade Guinness reduction for that bitter taste. This simple yet wonderful twist is really a Malaysian twist on a Malaysian classic.
"We tried with a couple of different ingredients to find the perfect twist for this cocktail, and finally ended up with the Guinness because of its chocolatey bitterness."
To Beatles
Tequila Ocho, mancino vermouth, beetroot and soda
The cocktail has a bitter disposition and feels like a cross between a paloma and a negroni. Definitely for fans of something on the bitter side.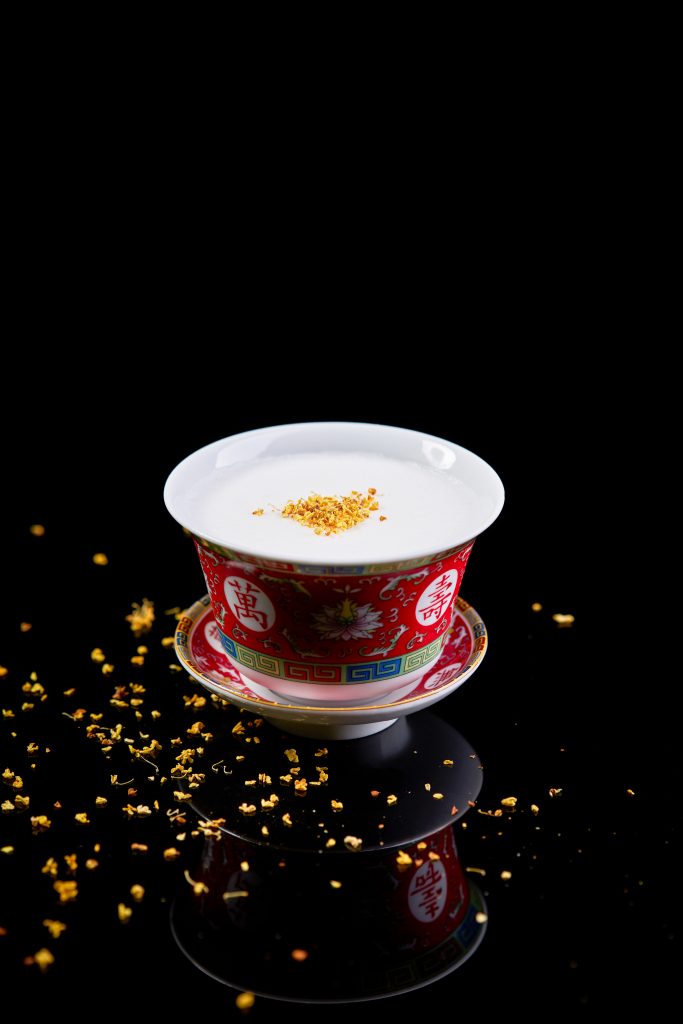 Susan Said
Tried & True vodka, Chinese jasmine, elderflower, pandan, apple sour and egg white
Susan said is one of the gentler cocktails, with a vodka base and felt like a cocktail that can calm your nerves. The Chinese jasmine (xiangpian, 香片茶), elderflower and pandan comes through. Chinese jasmine is actually a blend of jasmine blossoms and green tea leaves, giving it that distinct floral flavour.
"I wanted to create a cocktail using three greens, Chinese jasmine from the east, elderflower from the west, and pandan, a local flavour."
Grasshopper Pie
Tito's vodka, sweet corn, mint and matcha green tea, macadamia and egg yolk
The cocktail is a play on the Grasshopper and the Malaysian dessert apam balik. This dessert cocktail is perfect for ending a night, but also not overtly sweet, and very drinkable, a wonderful nod to the Malaysian classic dessert.
"We made a twist on the grasshopper but with the dai gao min (大塊面) in mind, using sweet corn and egg yolk. We juice the corn to give it that sweetness."
---




Three X Co Delivery Service
Due to the Covid-19, Three X Co has started a bottle delivery service called their Care Packages. There are currently Gin Care Packages that come with 4 bottles of East Imperial tonic while the Whiskey Care Packages comes with 4 bottles of East Imperial soda. Call and speak to Angeline Tan to find out more about packages available.
Contact: +6019 336 6031
Operation Hours: 2.00 pm to 5.30 pm
Location: Kuala Lumpur, Damansara, Bangsar and Petaling Jaya
Payment: Online Banking (Delivery), Cash or Credit Card (Takeaway)
---
Three X Co
Lot T6A,  Level 3,
Bangsar Shopping Centre,
285, Jalan Maarof,
Bangsar,
59000 Kuala Lumpur
+6019 336 6031
Opening Hours:
Mondays to Saturdays, 5.00 pm to 2.00 am
Closed on Sundays
| PHTOGRAPHY: NZ PHANG | WEBSITE: THREE X CO |